What browser is recommended for using DigitWheel?
– Any modern browser, including most of mobile browsers. For example, in our opinion, the browser Google Chrome is a good choice.
How to enable Javascript and Cookies in your browser?
Usually all browsers have a settings item in their menu. There are a lot of guides you can find out in the Internet.
For example:
If you use Google Chrome, there is an easy way to enable JavaScript and Cookies at the same time, just enter chrome://settings/content into the address bar of a blank tab of your browser. A modal setting window will appear in the tab. See the screenshot below: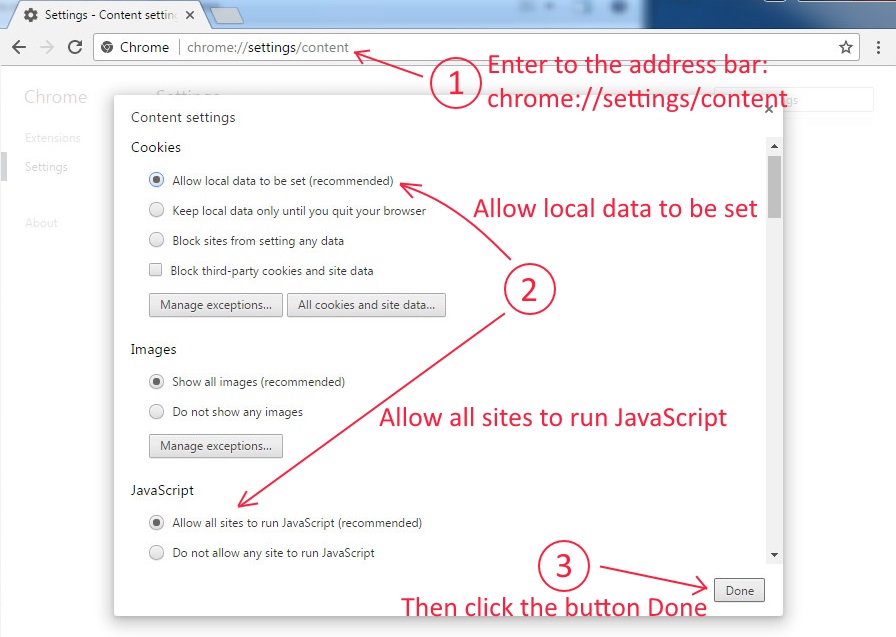 Also you can check are Cookies and JavaScript enabled in your browser? Click to the links below:
Where can I find Telegram messenger?
Jumpstart to the Telegram official web site. Then download and run Telegram installer.